Currents-
Solo Show
R/SF Projects
2017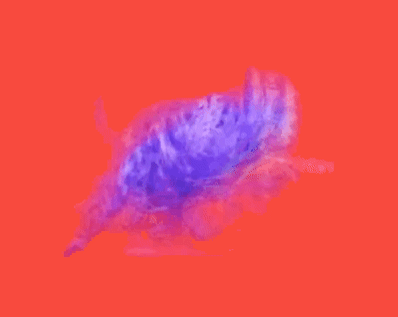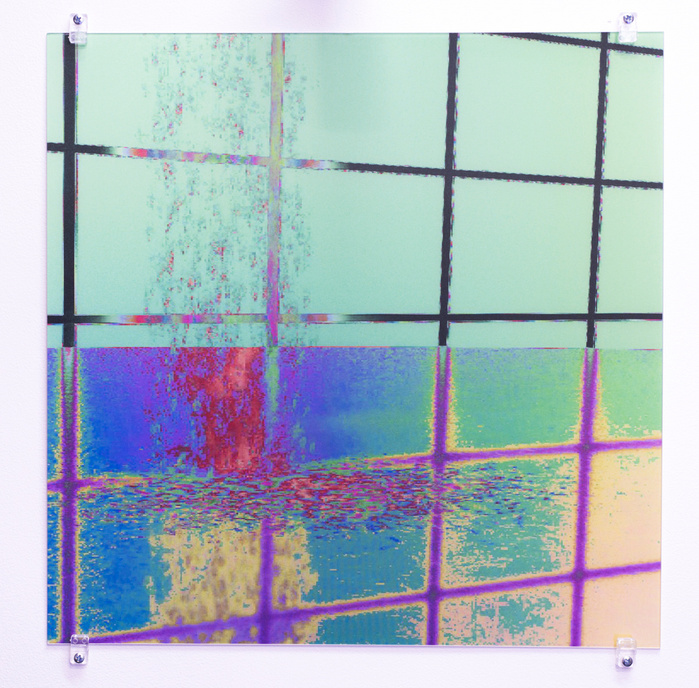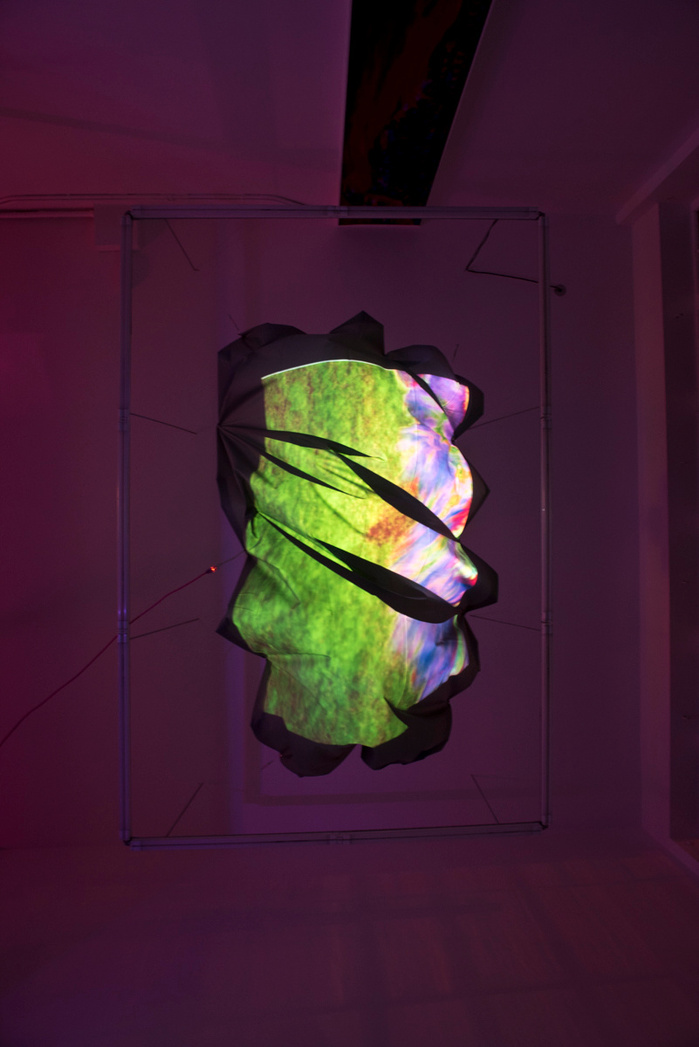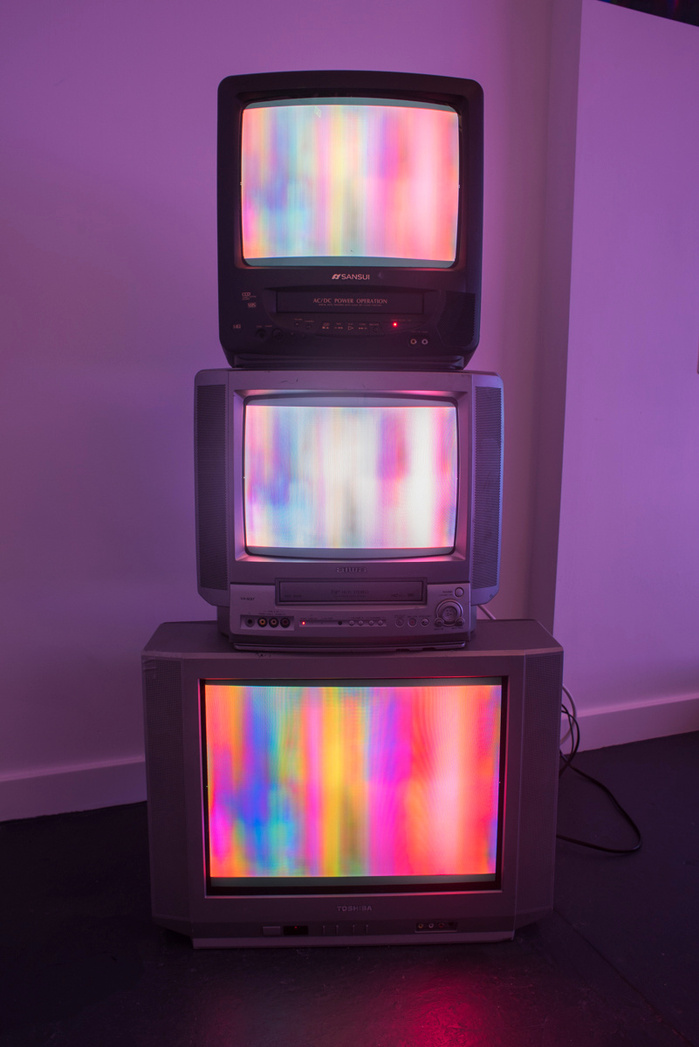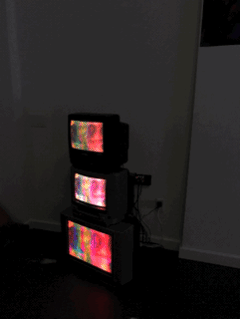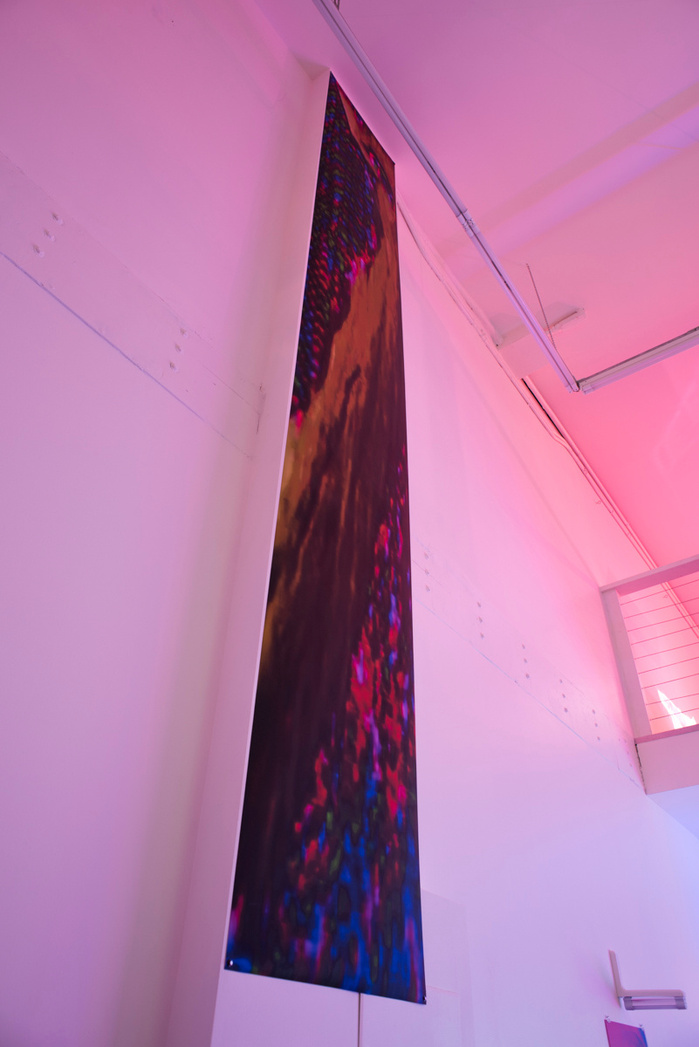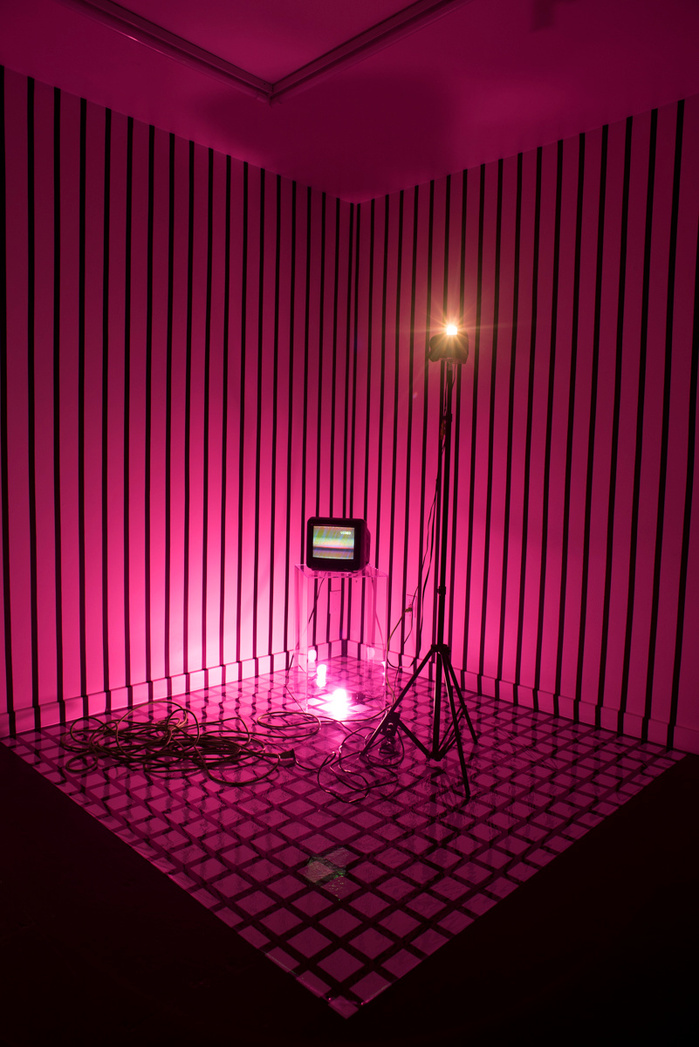 The Heist, 2017
Immersive Installation
3 channel video
Mirage, 201
Video Projection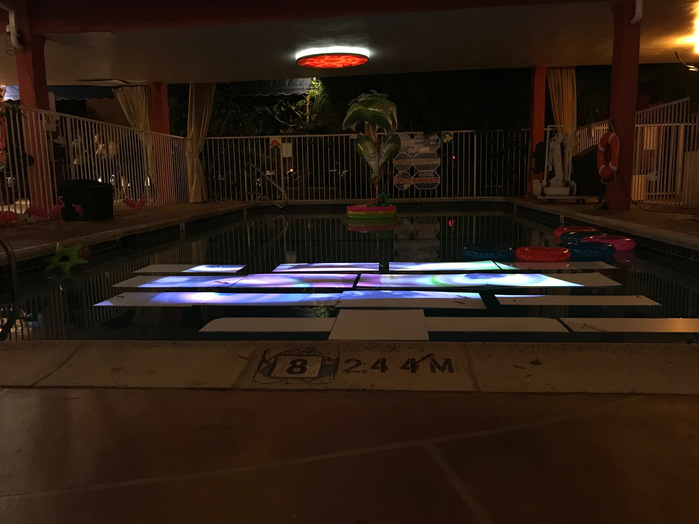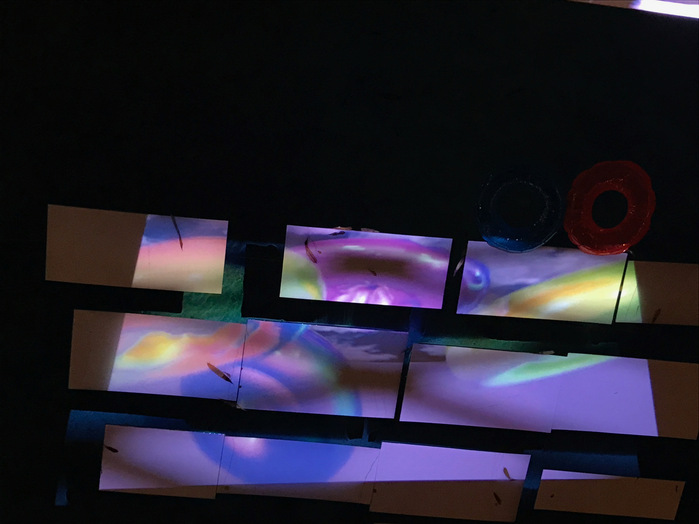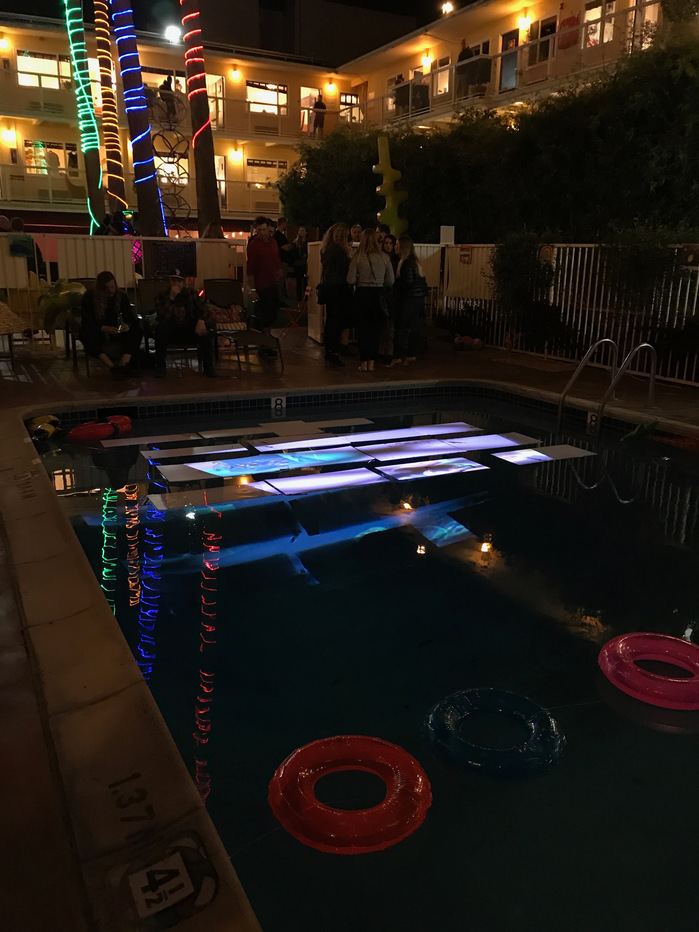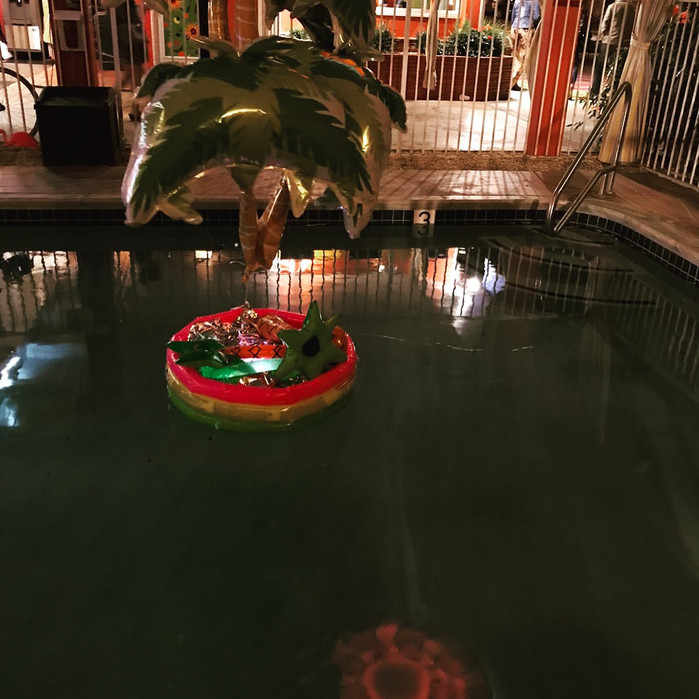 Bestiario
Video Installation
In Bestiario/Menagerie, the Adobe Books Gallery's white cube acts like a diorama for a curious, savage collection of artworks —bodies, entities, and environmental modules both imitating and punning the menageries of old.

Bestiario/Menagerie showcases works by artists working in San Juan, New York City, and the Bay Area, invoking a unique assemblage of Latin American and Latinx artists that will surely stimulate the visiting public at Adobe Books and enable them to find connections between the works, each referencing fantastic creatures, a variety of mythos, and terrestrial phenomena.

Exhibiting artists include: Mónica Félix (Puerto Rico/US), Fernando Pintado (Puerto Rico/US), Marcela Pardo Ariza (Colombia/US), Mya Pagán (Puerto Rico/US), Rafael Miranda-Matei (Puerto Rico/US), Paula Morales (Guatemala/US), Santiago Insignares (Colombia/US), María Guzmán-Capron (Colombia/Peru/US), Lionel Cruet (Puerto Rico/US), and Abdiel Segarra-Ríos (Puerto Rico/Spain).

The exhibition is curated by Á.R. Vázquez-Concepción, a San Francisco-based independent curator, graduate of the California College of the Arts, and founder of Cranium Corporation, a platform for fostering dialogue about the work of contemporary artists and exhibitions.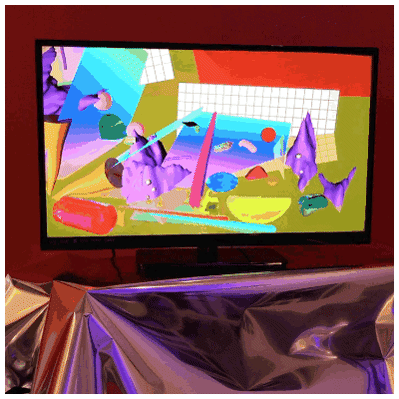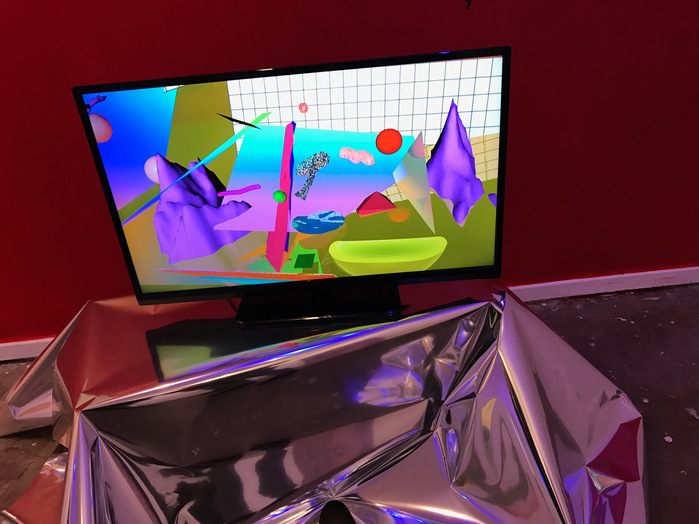 Feedback
feedback loop amplified onto two CRT monitors.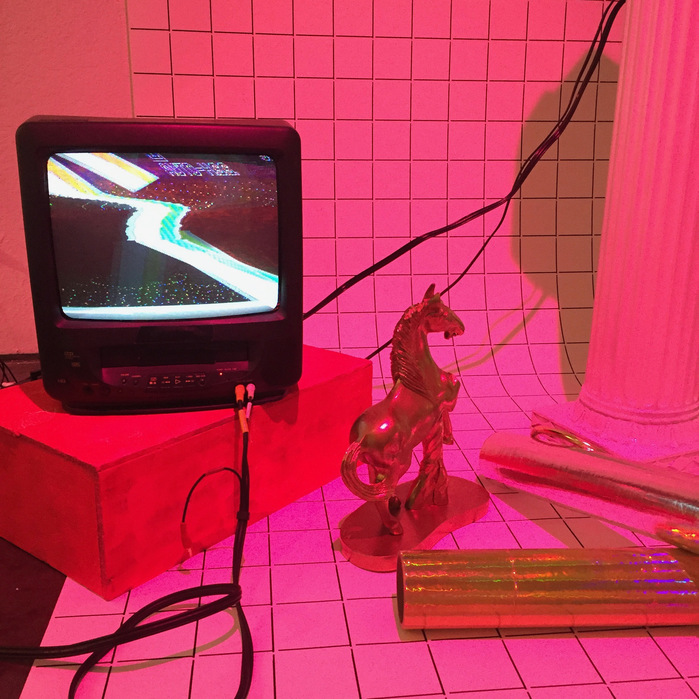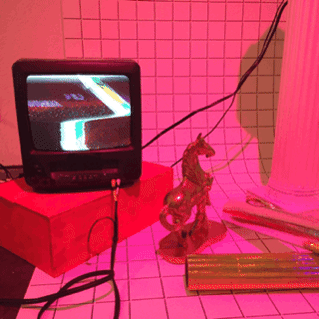 Everybody has fever
Immersive installation
Mixed Media
SFAI
The installation served as modular conglomerate that used color, effects, electronic signals, synthesis, video and audio to produce perceptual playfulness. The immersive experience mixed real elements with live plants.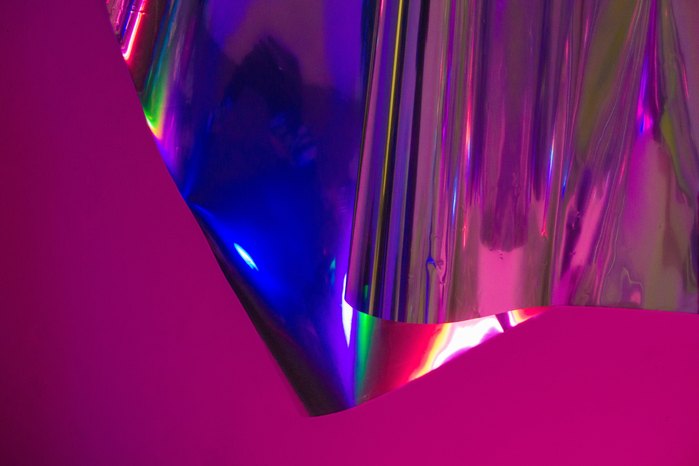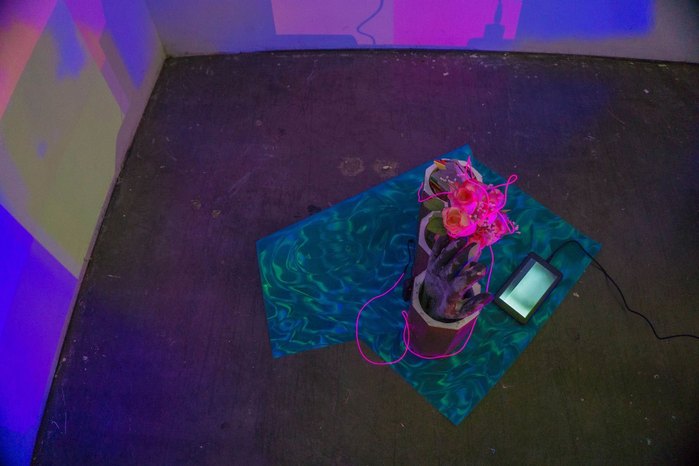 The Act of Pretending, 2016
3 channel video installation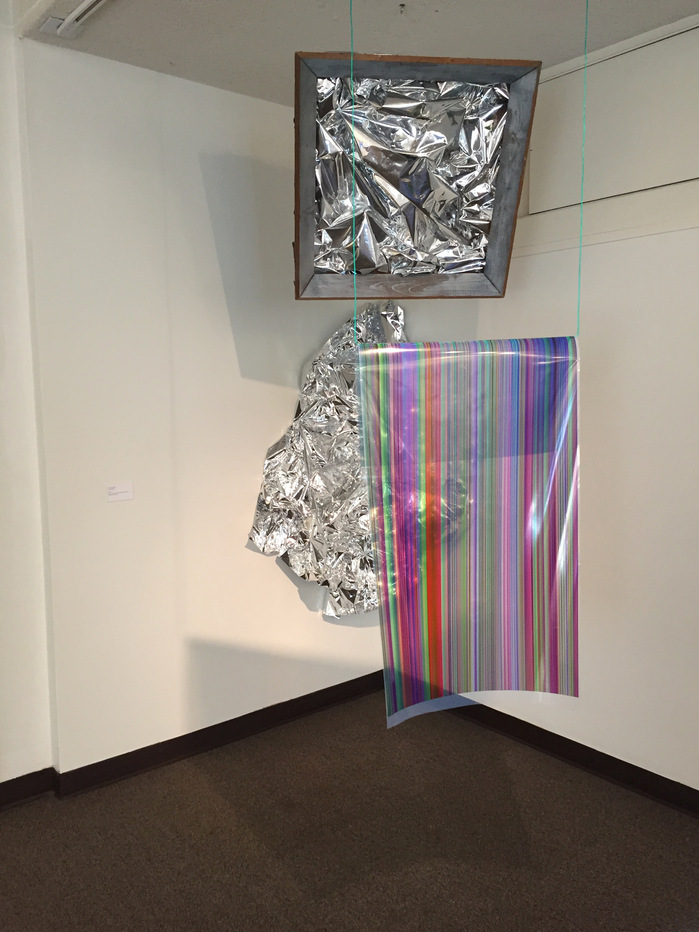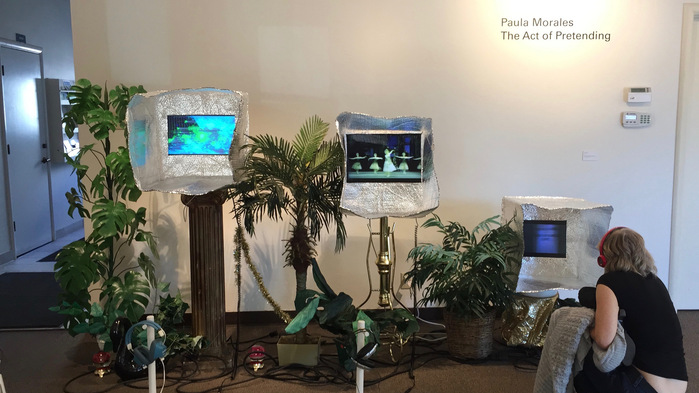 WATCHING THEMSELVES LIVE
A collaboration between Paula Morales, Guta Galli and Anita Giansante
Time can be like the passage of a storm, moving so strong, that you can't make sense of how it has hit you. However when trying to unravel the stories of what–and who–survived such journey, all you have is a faint whisper. You can imagine the storm they faced, and project it in a body. But the storm is not there anymore. All you have are voices you can barely hear.
With time and ephemera as a premise through an installation made of found objects, we intend to explore the passage of time and what that entails. We are interested in all of which has been revealed and continues to be revealed about people through objects left behind after death. We intend to address the untranslatability of the whisper that comes from objects, and our personal struggle in trying to understand them.
Personal cultural displacement continuously make us revisit our history in a quest to understand our identity. And with this installation we intend to create an environment that translates our feeling throughout this process. Death lives amongst us and the study of objects and their connections of remembrance, open other doors into the evidence that ephemera can still serve as an interactive channel.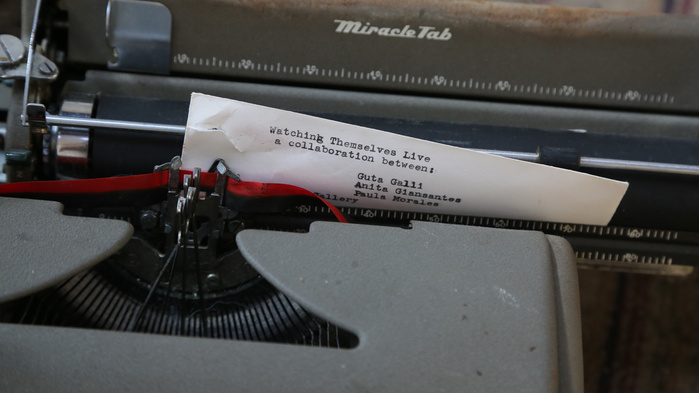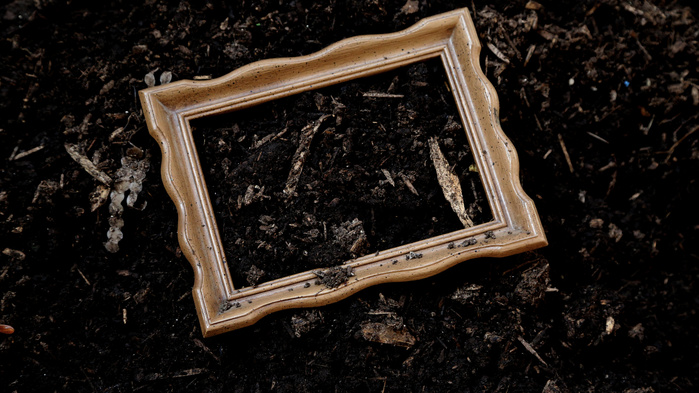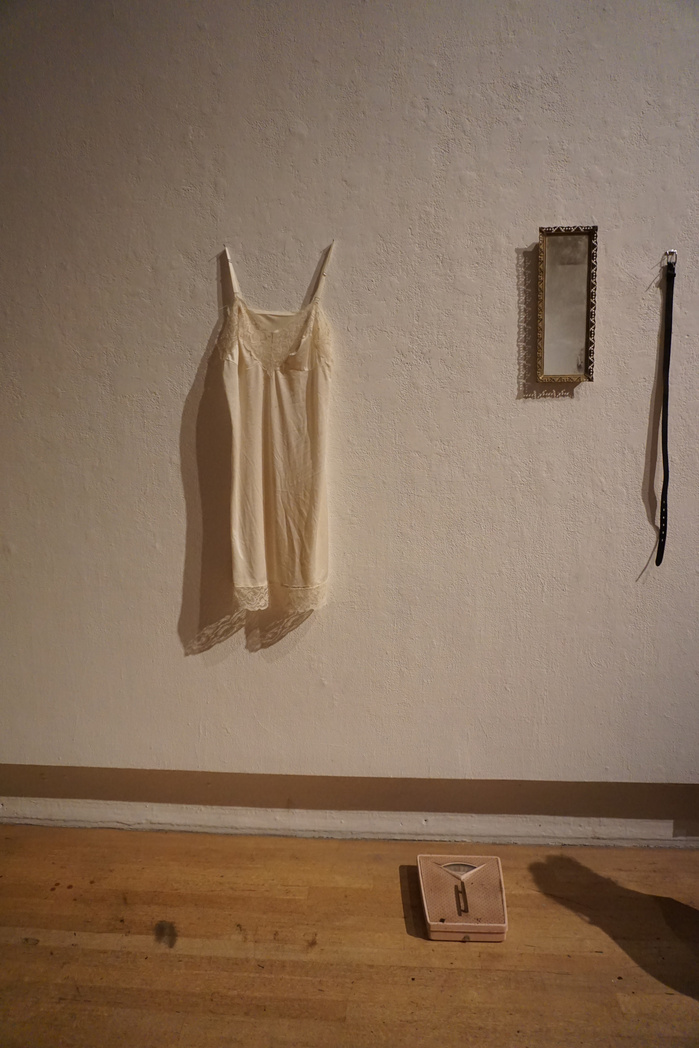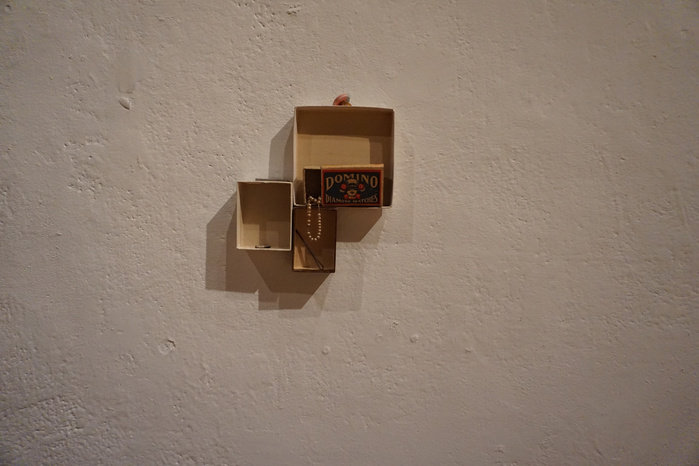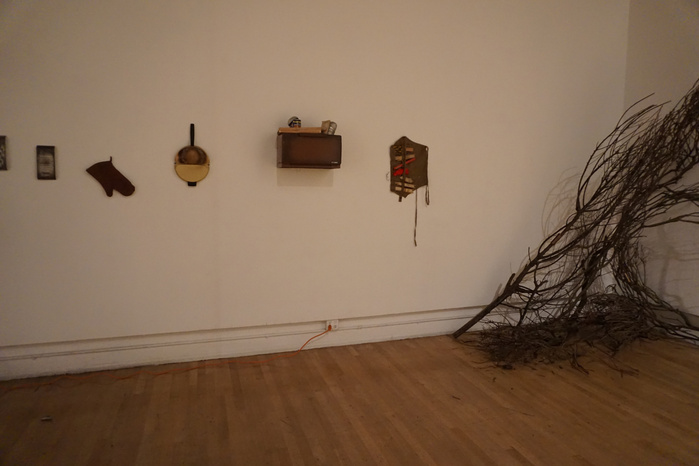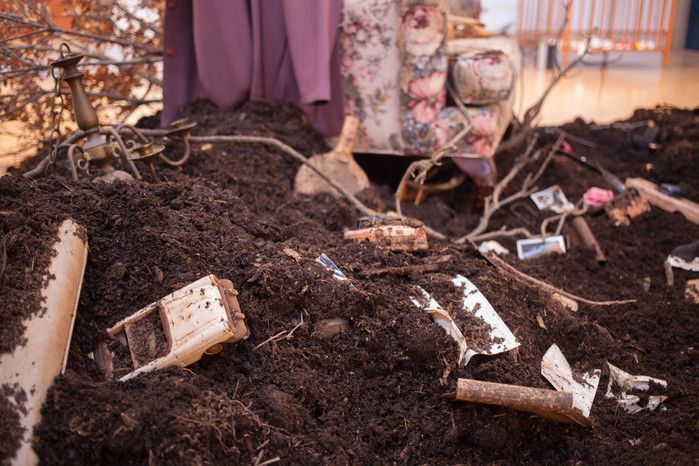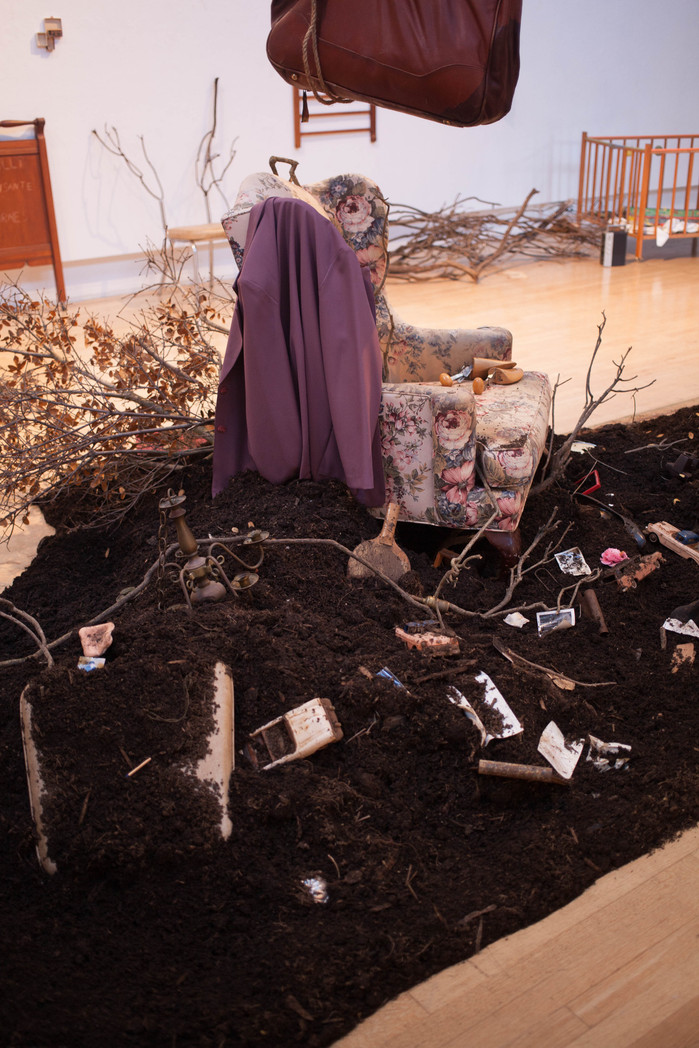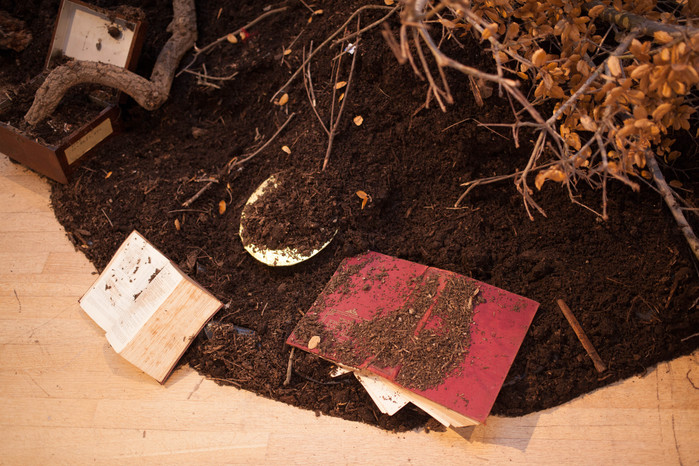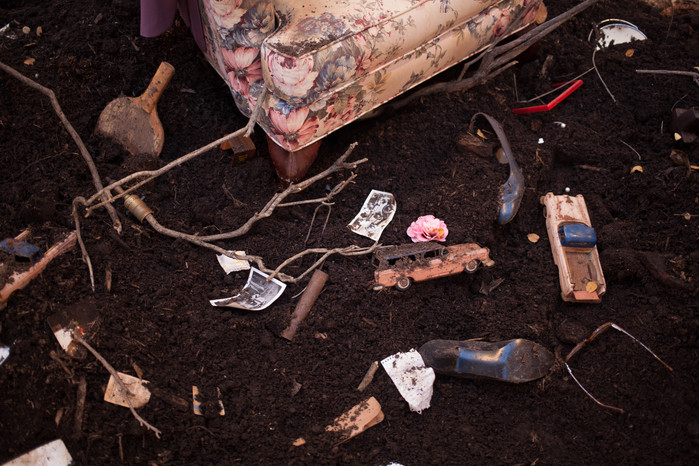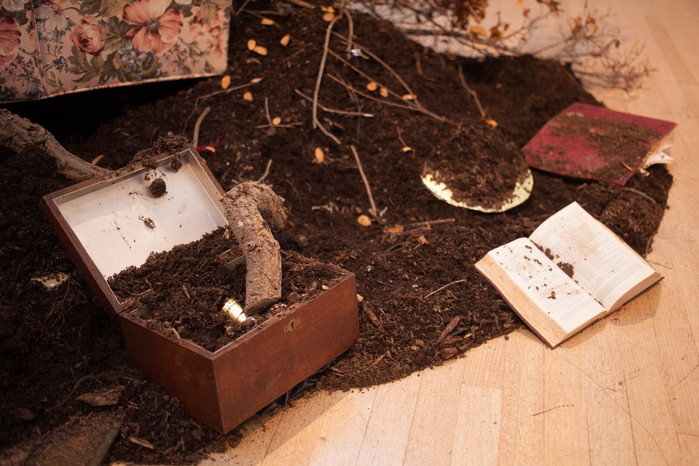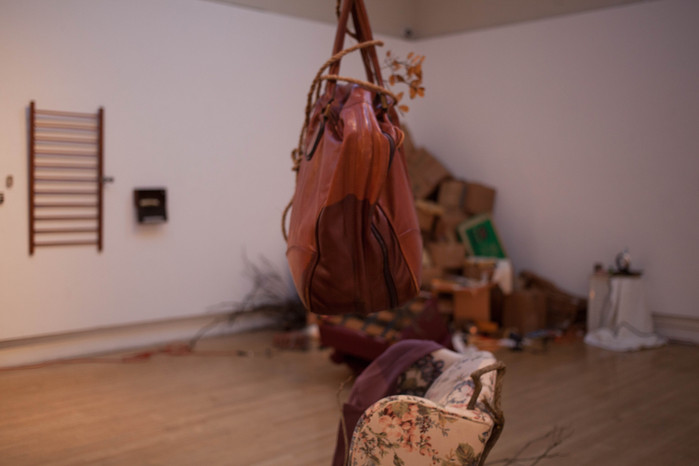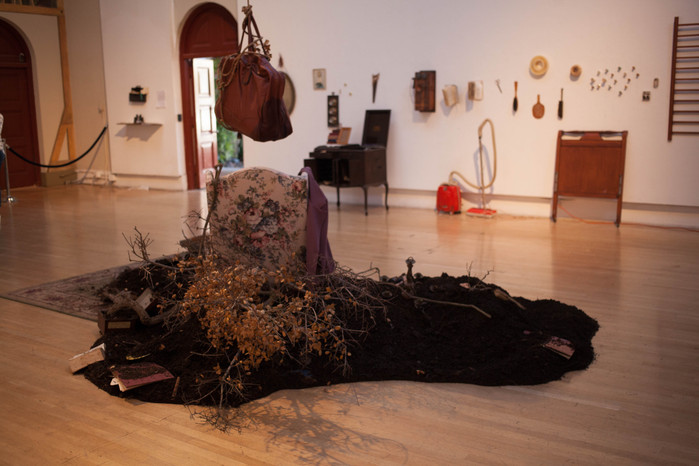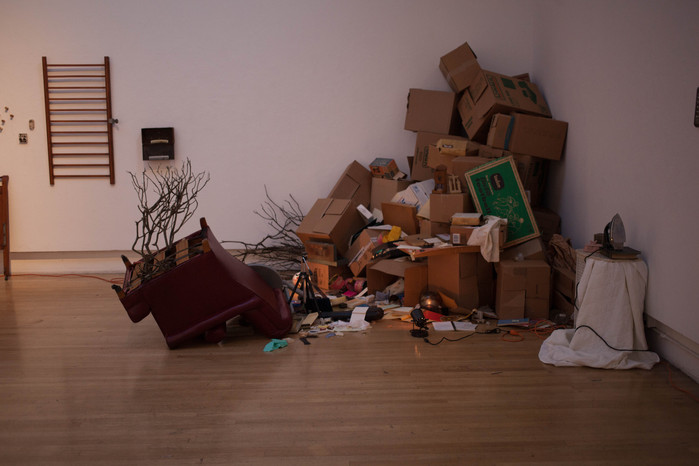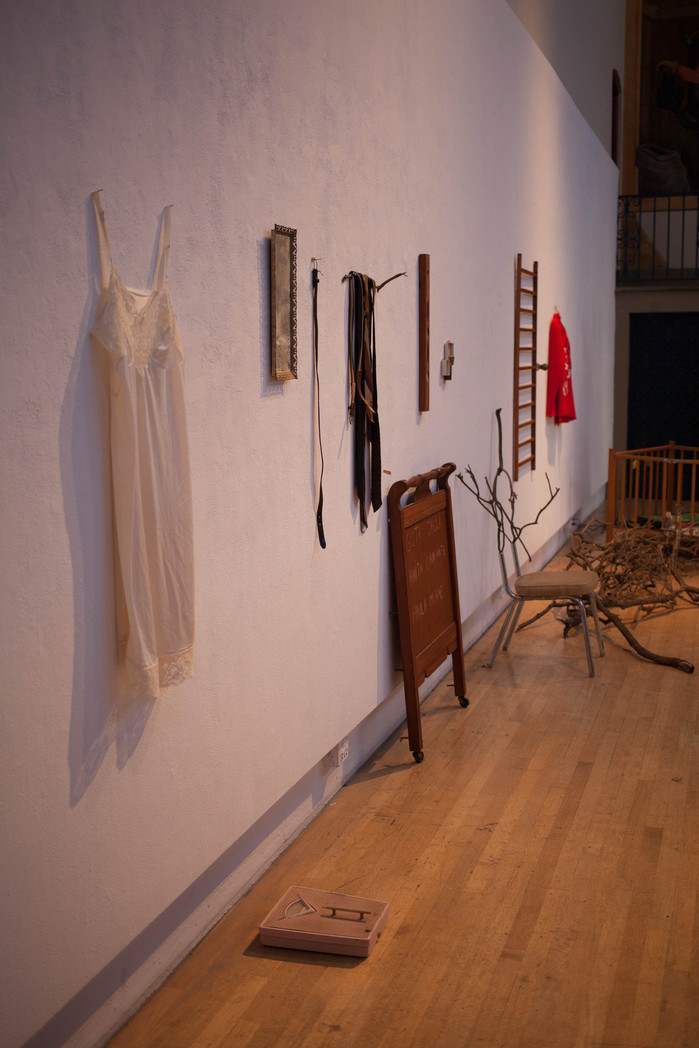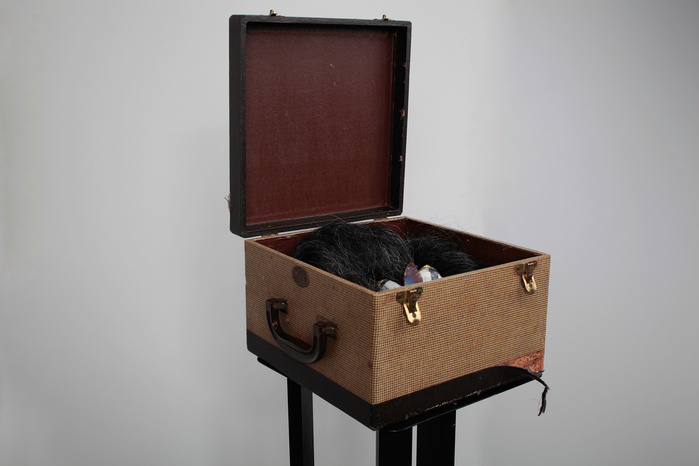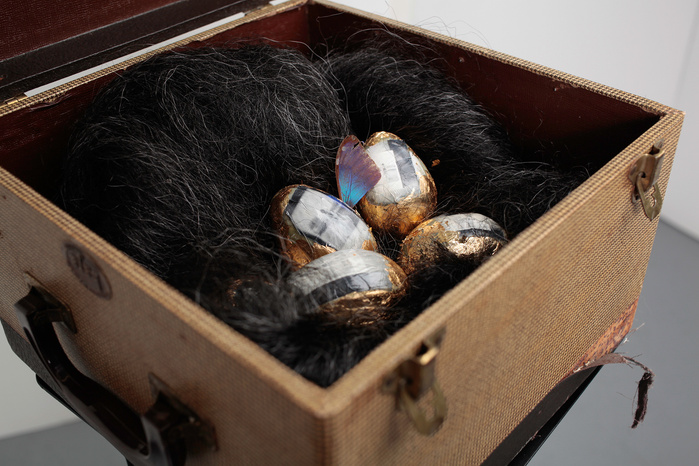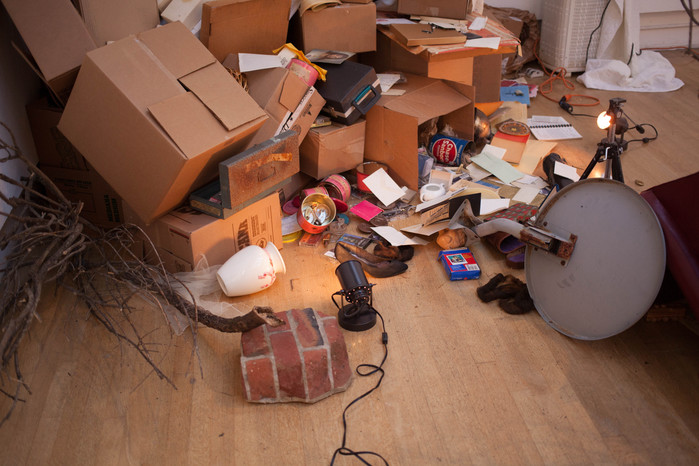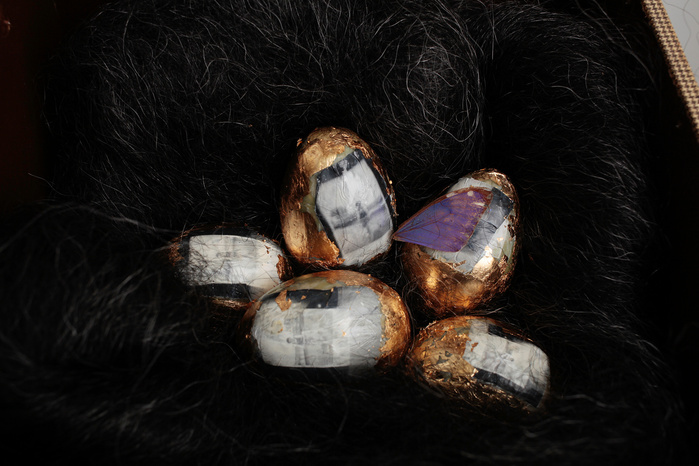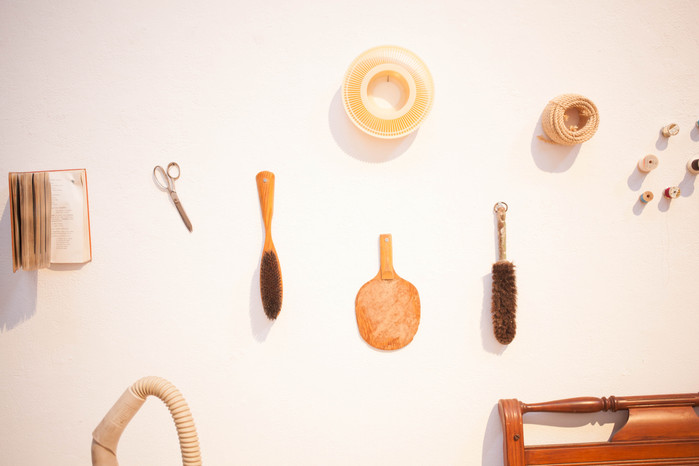 Memory, identity and history.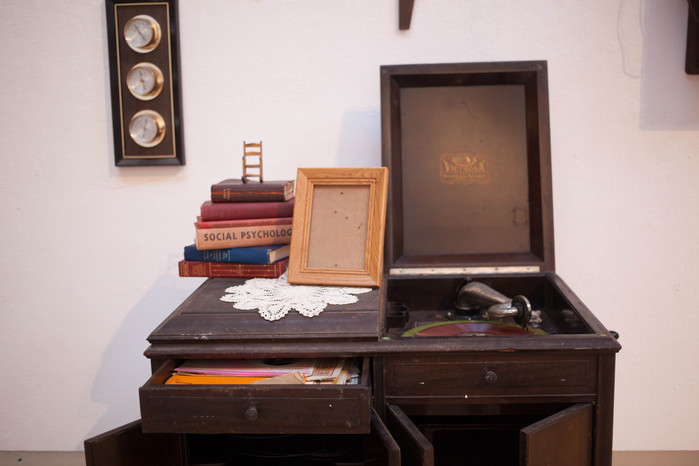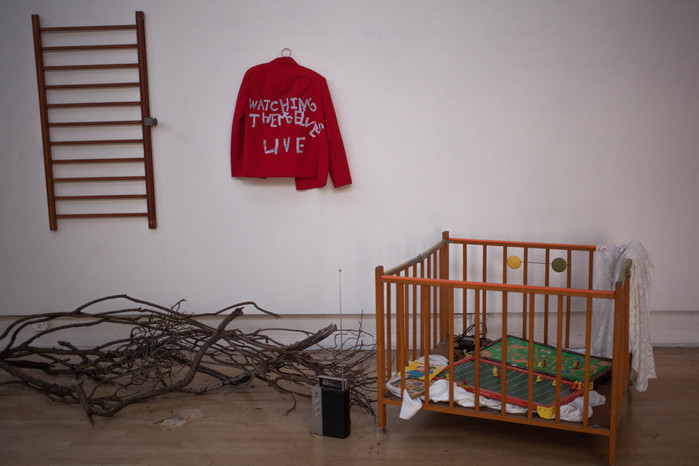 Relational Archives, 2016
Large Format Glitch Prints
Laser etched acrylic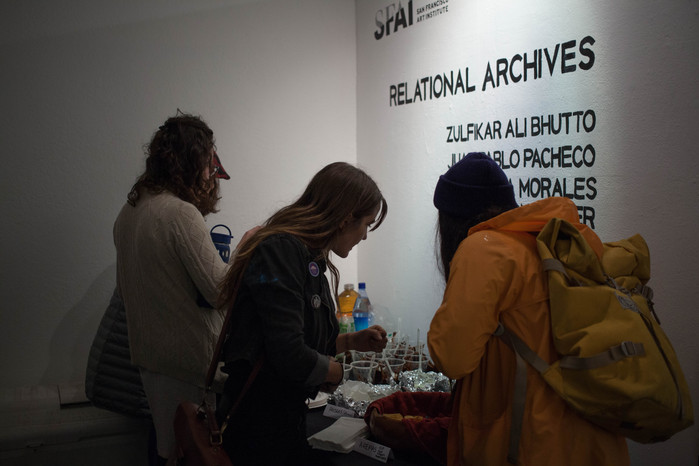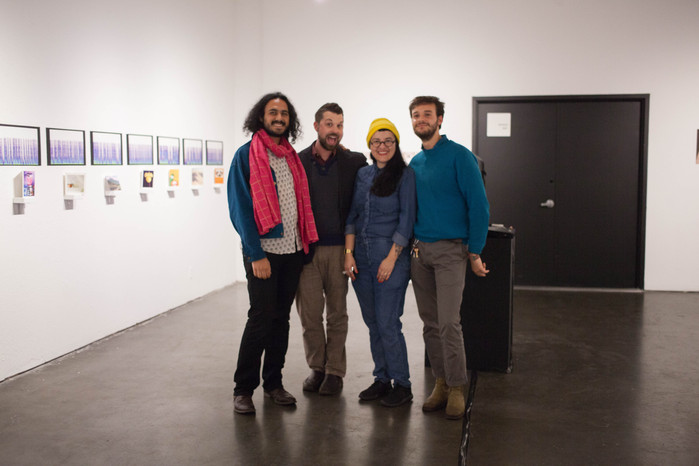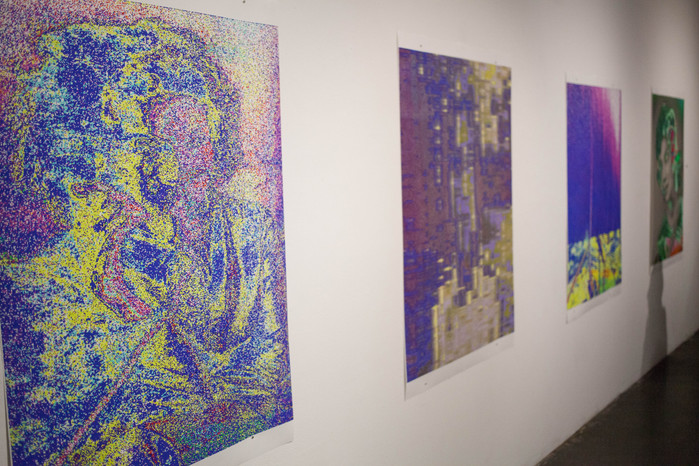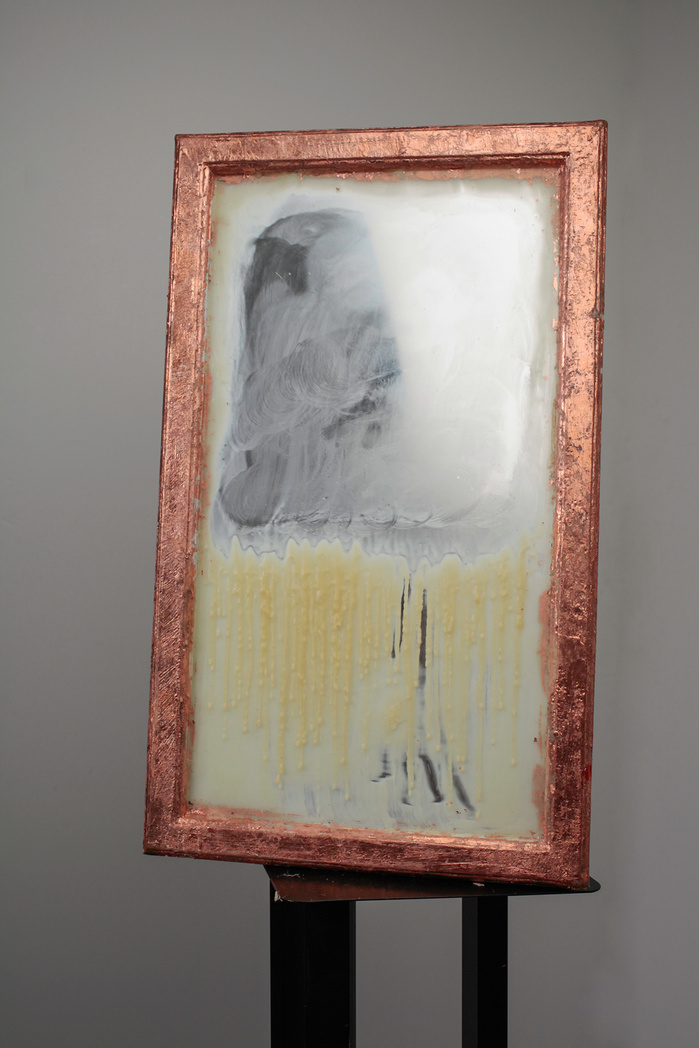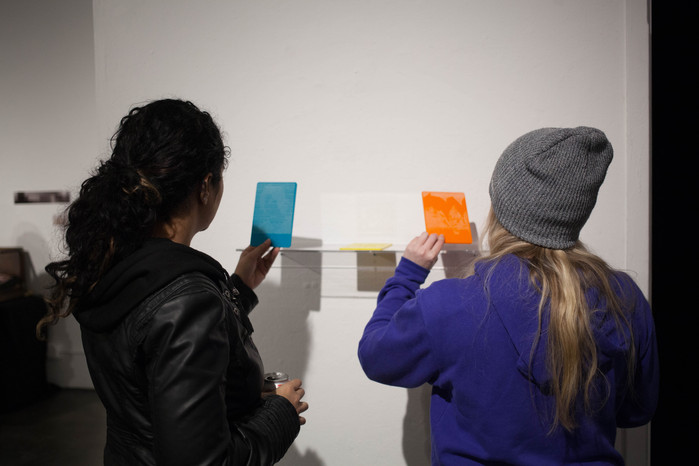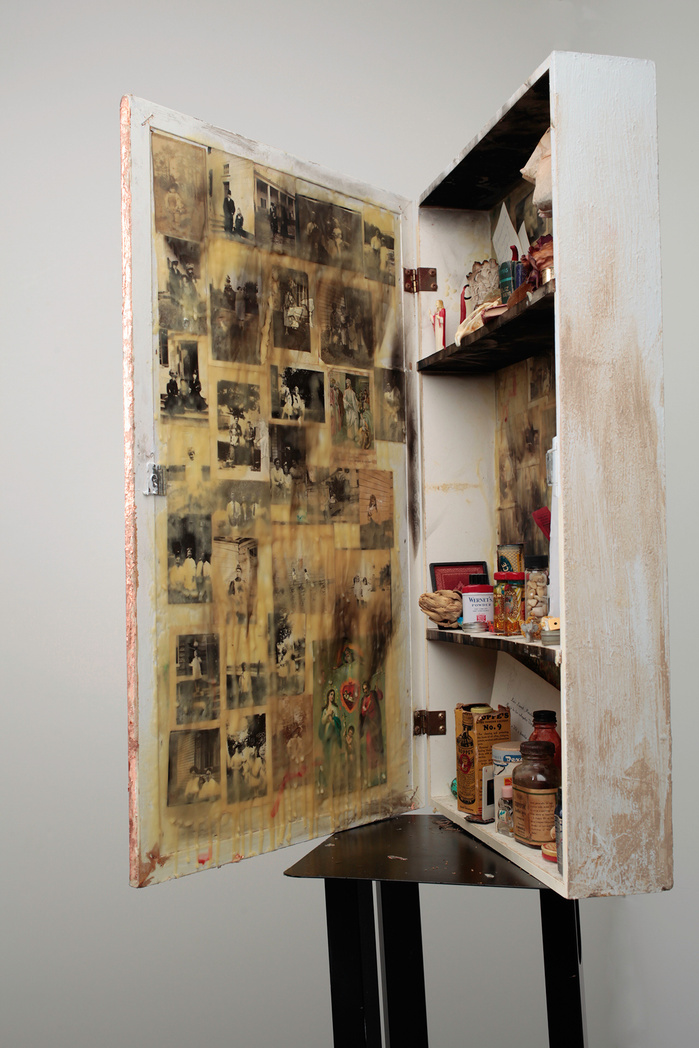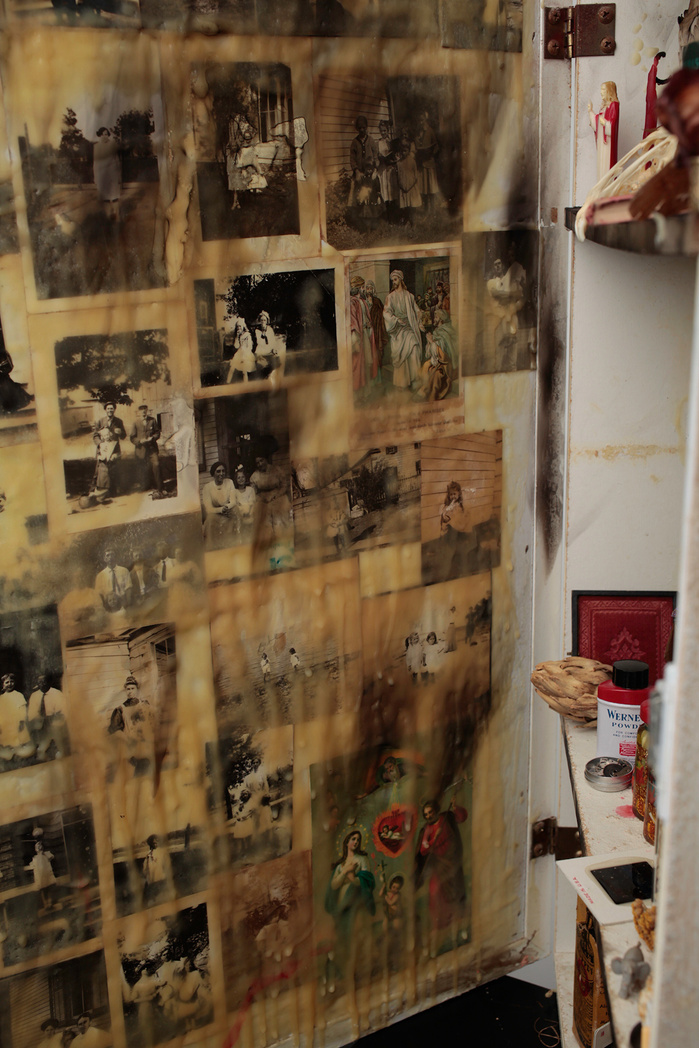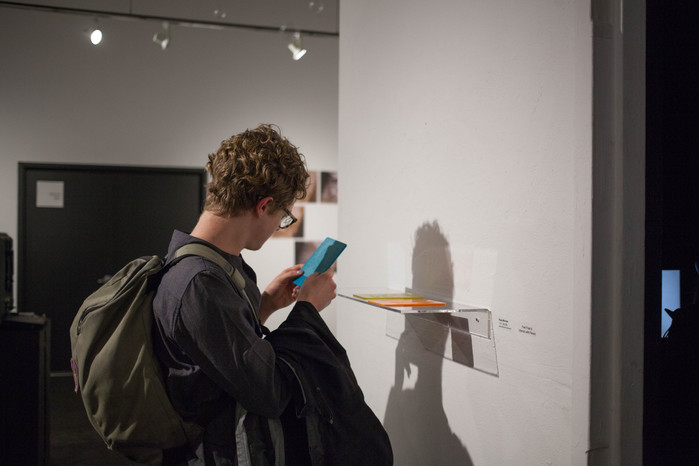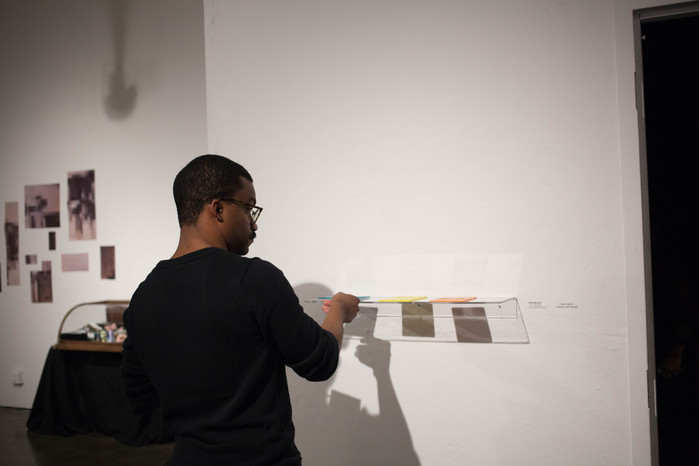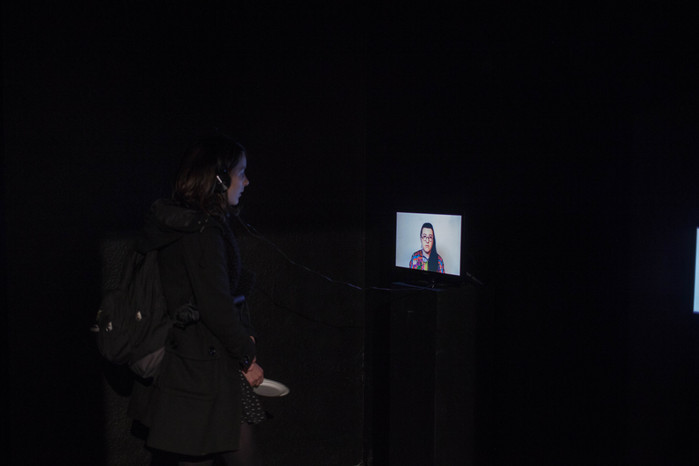 The death of the absurd
mixed media installation
2014